---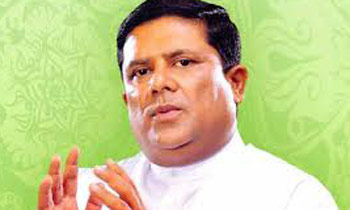 Minister of Home Affairs Vajira Abeywardene today dismissed the claims made by his Cabinet colleague Patali Champika Ranawaka that the Southern Expressway had been the major cause for the recent floods.
"Some say that the Southern Expressway may have had a major impact on the recent floods but the real issue is mismanagement of rivers in the area," Minister Abeywardene said.
Asked whether he would rate the statement made by Minister Ranawaka as a baseless one, Mr. Abeywardene said he would not call it a baseless one.
"Everyone has a right to express her or his ideas but what is important is to avoid natural disasters in the future," he said. (Yohan Perera)