---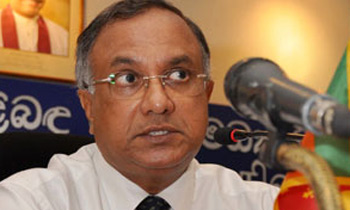 Former National Intelligence Chief Major General (Retd) Kapila Hendawitharana arrived at the Financial Crimes Investigation Division (FCID) this morning to give a statement in connection with an ongoing investigation.
Maj. Gen. Hendawitharana was charged of depositing Rs. 3.2 million to his account at the Bank of Ceylon through a number of banks across the country.
Earlier, The Colombo Additional Magistrate Nishantha Peiris allowed the FCID to probe all accounts of the former Intelligence Chief.
Video by Buddhi