---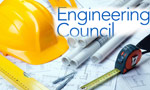 The Government has drafted legislation for the setting up of an Engineering Council headed by a chairman appointed by the Prime Minister for the purpose of upholding the standards of the engineering profession.
According to the gazette notification, the Bill calls for the setting up of the Council, which would maintain the standards and conduct of engineers and their registration under the various categories.
The Engineering Council will consist of four ex-officio members – three Engineering Faculty Deans and the Director General of Vocational and Tertiary Education Commission.
The Bill vests the Prime Minister with authority to appoint 13 members to the Council. Seven of them should be engineers nominated by the Institution of Engineers, four by the Institution of Incorporated Engineers and two by the Sri Lanka Engineering Service.
The Prime Minister will have the authority to appoint a chartered engineer from among the members as Chairman of the Council.
The proposed Council will have authority to register engineers in conformity with the qualifications outlined and also have the authority to accept or reject applications for such registration or cancel a registration.
The Council will have the authority to determine the procedure for disciplinary inquiries in respect of professional misconduct by engineers. It will have wide ranging powers to prepare a code of ethics as well. (Kelum Bandara)