---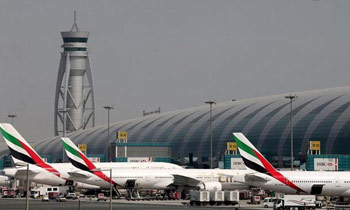 Dubai-based carrier Emirates said it will suspend all flights to and from Doha from Tuesday morning until further notice, joining UAE-based Etihad Airways in a similar move amid a diplomatic spat between Qatar and some of its Gulf neigbhours.
The move came after Saudi Arabia, Egypt, the United Arab Emirates and Bahrain severed their ties with Qatar on Monday, accusing it of supporting terrorism, opening up the worst rift in years among some of the most powerful states in the Arab world.
Emirates said the last flight from Dubai to Doha will depart at 2:30 am on Tuesday, while the last flight from Doha to Dubai will depart at 3:50 am.
"All customers booked on Emirates' flights to and from Doha will be provided with alternative options, including full refunds on unused tickets and free rebooking to the nearest alternate Emirates destinations," the airline said in an email. (NDTV)