---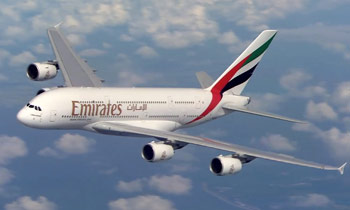 Tuesday's Cabinet meeting revealed that Emirates, an airline based in Dubai, has shown interest in partnering with Sri Lankan Airlines (SLA) with a view to its development.
The government's initial plan to restructure SLA with another foreign company was not successful after which it decided to look towards another investor for this purpose.
However, no arrangements have been finalised as yet, with regard to this decision.
In 2010, Emirates had sold its stake in Sri Lankan Airlines, leaving Sri Lanka's national career in the sole hands of the government. (Kelum Bandara)