---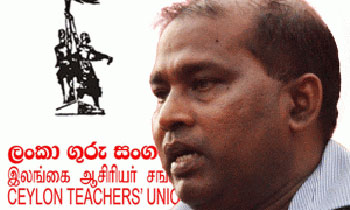 Education Minister Akila Viraj Kariyawasam's logic to wear long sleeved clothes to protect school children from dengue was hilarious and worthless, Education Trade Unions claimed yesterday.
Speaking on the matter All Ceylon Teachers' Union (ACTU) Secretary Joseph Stalin said Minister Kariyawasam had made no concrete suggestion to protect schoolchildren nor had he taken any action regarding it.
He alleged the spike in dengue fever among students was due to the inefficiency of the education authorities.
Mr. Stalin also said the authorities should pay more attention to fogging at schools and also implement other solutions to ensure children's safety.
Meanwhile, Ceylon Teachers' Services Union General Secretary Mahinda Jayasinghe said the Provincial Education ministries had not taken sufficient measures to eradicate dengue in school premises which had resulted in hundreds of students contracting the fever.
He said the country was in the middle of an epidemic but the Provincial Educational Ministries had not taken any preventive measures. He added that the authorities should immediately start a dengue prevention programme with the support of the health sector to make schools a dengue free zone.
Children's right to education and the students themselves should be protected at any cost, Jayasinghe said. (Thilanka Kanakarathna)