---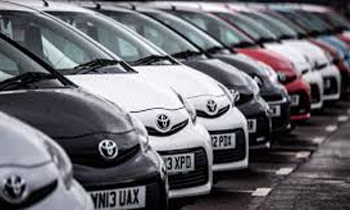 Vehicles which had the Cost, Insurance and Freight (CIF) value of more than US $ 25,000 imported or purchased locally, should not be transferred to any other party before the completion of five years from the date of registration, a circular issued by the Finance Ministry said.
While issuing the amended of the Trade Agreement Policy Circular No. 01/2016 dated on July 14, 2016 the Finance Ministry yesterday said the Trade Agreement Policy governs the import of vehicles for senior executives in management and administration at State institutions and State co-operatives.
The circular said the amendments had been made in accordance with the decisions reached during the Cabinet meeting held on May 2.
The circular dated retrospectively dated June 01 and affects vehicles imported since that date.
Accordingly, the maximum CIF value should not exceed US $ 30,000 or equivalent in any other currency as per the exchange rate that prevailed on the date of opening the Letter of Credit (LC).
This regulation is valid up to importation of a vehicle or purchasing of a locally assembled vehicle.
Vehicle Duty Waivers that were granted from November 20, 2015 until May 31, 2017 and vehicles that had received clearance from the Customs on or before May 31, 2017 cannot be transferred to a third party before being used for five years, except under the criteria mentioned in the circular. (Chaturanga Pradeep)