---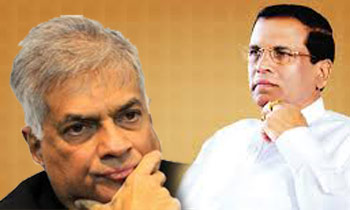 The United National Party (UNP) has requested President Maitripala Sirisena not to reshuffle cabinet portfolios assigned to it.
According to the 19th Amendment to the Constitution, it is discretionary for the President to consult the Prime Minister in the appointment of Cabinet Ministers and assignment of subjects.
In this scenario the President is unable to reshuffle the Cabinet without consulting the Prime Minister who is from the UNP. Earlier, the President said he would carry out major changes in the government before Vesak.
The Unity Government is made up of members of the UNP led by Prime Minister Ranil Wickremesinghe and the Sri Lanka Freedom Party UNP led by President Maithripala Sirisena. (Kelum Bandara)