---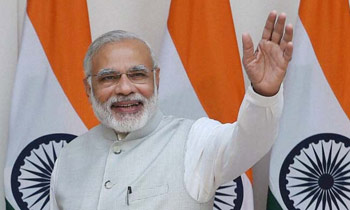 Indian Prime Minister Narendra Modi, who is on a two-day visit to Sri Lanka, today announced that Air India will operate direct flights between Colombo and Varanasi from August this year, Indian Express reported.
"My Tamil brothers and sisters will also be able to visit Varanasi, the land of Kashi Viswanath," he said while addressing a crowd at the opening ceremony of International Vesak Day at BMICH in Colombo.
Varanasi is the Prime Minister Modi's Lok Sabha constituency. In a similar 2014 visit to Japan, Modi had signed a partnership agreement between Varanasi and Kyoto, both historically significant cities, making them sister cities.
Later in the day, he will inaugurate the 150-bed multi-specialty Dickoya Hospital which has been built with Indian assistance.
Upon his arrival in Sri Lanka on Thursday, PM Modi met President Maithripala Sirisena and PM Ranil Wickremesinghe.
PM Modi said that he believed that India and Sri Lanka are at a "moment of great opportunity" with regards to relations and said that Sri Lanka would find a "friend and partner" in India who will "their nation-building endeavours".
Speaking about the importance of Buddhist teachings and learning in Sri Lankan culture, the Prime Minister said that Lord Buddha's message from two and a half millenia ago is relevant today as well.