---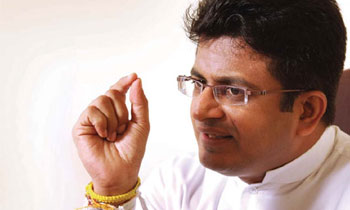 The Pivithuru Hela Urumaya (PHU) today asked whether Minister Thalatha Athukorala had agreed to influence the Judiciary and the Attorney General's Department as her predecessor was removed on the basis that he didn't influence the Judiciary.
PHU Leader and MP Udaya Gammanpila said the newly appointed Justice Minister should immediately reveal whether she had agreed to influence these independent authorities as a precondition for her appointment.
"Former justice minister Wijeyadasa Rajapakshe said he was removed because he didn't influence the Judiciary. Therefore, not only me but the whole nation has a doubt whether his successor agreed to do what he refused to do," he told a news briefing.
Meanwhile, the MP said the Attorney General, who met the Prime Minister and the 'footnote gang' at Temple Trees, should reveal the rationale behind their meeting.
He said the former justice minister had said the AG was summoned and ridiculed during the said meeting though the AG says he was not summoned and that he requested for the meeting.
"People believe that the Prime Minister and the footnote gang should be next summoned to the Bond Commission. Why did the AG want a meeting with the 'footnote' gang? This will breach the people's confidence in the Bond Commission. Therefore, the AG must reveal what prompted him to meet the 'footnote gang'," the MP said. (By Lahiru Pothmulla)
Video by Sanjeewa