---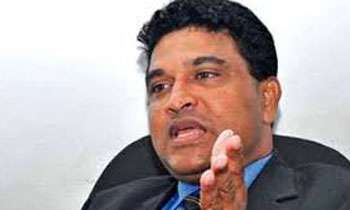 Nalin Bandara Jayamaha who assumed duties yesterday as the Deputy Minister of Law and Order and Public Administration and Management, is to give a statement at the Financial Crimes Investigation Division (FCID) today.
The FCID summoned the Deputy Minister to record a statement over a complaint which he lodged with the FCID in July in 2016 in connection with an alleged financial misappropriation that occurred when purchasing two ships from the Shipping Corporation during the previous regime.
The FCID earlier summoned Mr. Bandara to record a statement in connection with the complaint but he was unable to report to the FCID. Deputy Minister said he would give the statement to the FCID at around 10.00 am today.
Earlier, Mr. Bandara alleged that about USD 30 million financial fraud occurred during the previous regime by purchasing two ships at a cost of USD 70 million in 2014 though it actually cost only USD 40 million in the market. (Darshana Sanjeewa)
Video by Buddhi