---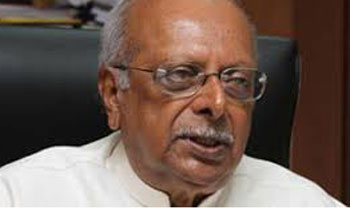 The transfer of medical specialists including the Epidemiology Unit Chief under the five-year transfer scheme was unjustifiable in the wake of the dengue outbreak, former MP Tissa Vitharana said today.
He told a news conference that Health Ministry's Dengue Eradication Unit's Coordinator Dr. Hasitha Tissera and Epidemiology Unit's Director and Chief Epidemiologist Dr. Paba Palihawadana have been transferred to administrative units of other hospitals.
"Both of them have performed creditably in the eradication of dengue for many years and they have a wide experience in this field. However, they have been transferred despite the spreading of dengue countrywide," Prof. Vitharana said.
He said it was not reasonable to carry out such transfers even though the five-year transferring scheme was applicable in State institutions. (Kalathma Jayawardhane)