---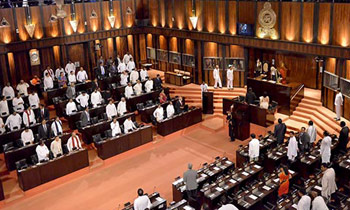 The House decided to hold an adjournment debate this afternoon on steps taken by the government to resolve the issues faced by medical students following a request by Joint Opposition MP Dinesh Gunawardane.
He said a serious issue had arisen in the country today due to the strike launched by the GMOA in protest of yesterday's attack on university students.
The MP said a large number of university students, who were protesting against private medical education, had been hospitalised due to the attack by the police.
He said it should be considered a national issue because more than 8,000 medical students had been inconvenienced because of it and said that government could not keep mum on the matter. (Ajith Siriwardena)