---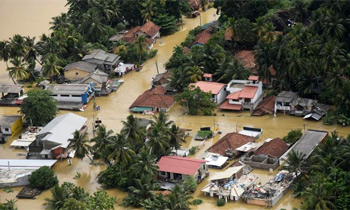 The number of deaths reported in floods and landslides was increased to 203 while 96 people had gone missing, the Disaster Management Centre (DMC) said today.
In its latest situation report, the DMC said the adverse weather condition had left 63 people injured. In total, 631,346 people of 164,264 families had been affected by the weather calamity.
According to the DMC, 1,508 houses had been fully damaged while 7,617 houses were partially damaged due to the floods and landslides.
The South-West monsoon unleashed torrential rains, which ravaged fourteen districts in the western and southern parts of the country last week.