---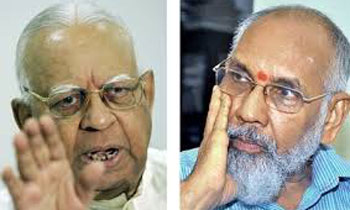 In the wake of the deadlock in the resolution of the crisis in the Northern Provincial Council, following Chief Minister C.V. Wigneswaran and the TNA leadership hardening their opposite positions, some foreign emissaries had sought a compromise on the matter, the Daily Mirror reliably learns.
Earlier, TNA leader R. Sampanthan wrote to the Chief Minister asking him not to pursue action against two Provincial Council Ministers as they were not found guilty.
However, it is learnt that Mr. Wigneswaran had replied seeking a written assurance from the two Ministers that they would not interfere with further inquiries.
As a result, it is learnt that the problem remains unresolved.
Meanwhile 15 members, mostly belonging to Mr. Sampanthan's faction in the ITAK, submitted a No-Confidence Motion against the Chief Minister, while another 15 have handed over a letter to the Governor pledging their allegiance to the Chief Minister.
It is learnt that some embassies and high commissions in Colombo had requested the TNA leadership to settle the matter amicably. (Kelum Bandara)