---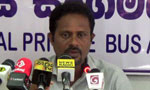 The All Ceylon Private Bus Association (ACPBA) threatened to stop operating buses in case the bus fares were not increased from July 1 in keeping with the agreement with the National Transport Commission (NTC).
The ACPBA Secretary Anjana Priyanjith said they were calling for the minimum bus fares to be increased by Rs.2 while the other fares to be increased by 15 per cent.
"We do not anticipate any bus fare revision during this year because of the inefficiency of the NTC and the Transport and Civil Aviation Minister Nimal Siripala de Silva," he said. "We have been unable to meet the minister yet to discuss this matter and as such we are left with no other option but to launch a countrywide bus strike from the midnight of July 4."
Mr. Priyanjith said the government had more than 14 days to decide and added that the recent increase in VAT had a serious impact on the bus industry because of the price increases in spare parts.
Southern Province Private Bus Owner's Association (SPPBOA) Chairman Chandana Soysa said the 15 per cent bus fare revision should also be applicable to the expressway bus fares.
"If the bus fares are not increased by July 1, all bus operations in the Southern Province including the Southern Expressway bus service will come to a standstill. We will not allow any buses to operate on the Southern Expressway during the strike," he said. (Chaturanga Pradeep)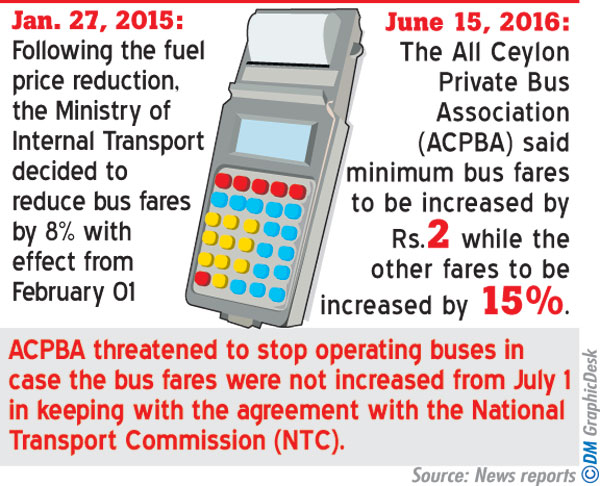 Video by Chaturanga Pradeep