---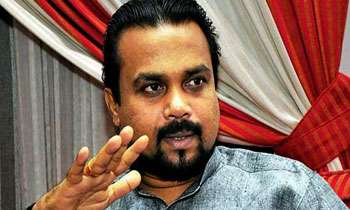 Country's top order batsman lost his beloved father as politicians took the support of the underworld leaders who were even evading the country in their political activities over the past three years, Leader of the National Freedom Front (NFF) Wimal Weerawansa said.
He made this remark while attending the funeral of SLPP Dehiwala – Mount Lavinia Municipal Councillor K Ranjan de Silva, father of SL Cricketer Dhananjaya de Silva.
MP Weerawansa said during the past administration, then Defence Secretary Gotabaya Rajapaksa curb the drug menace and the upswing of the underworld activities to a certain extent.
He said the result was a secure environment in Colombo and suburban areas.
"Due to helps obtained by politicians from the underworld figures through the past three years, the entire world had now witnessed that even a father of a national cricket player is not safe in SL. Underworld is linked with drugs and we do not know how many fathers or children will lose their life due to the drug menace," he said.
He further added that authorities should immediately take necessary steps to control such situation before more tragedies occurred. (Thilanka Kanakarathna)