---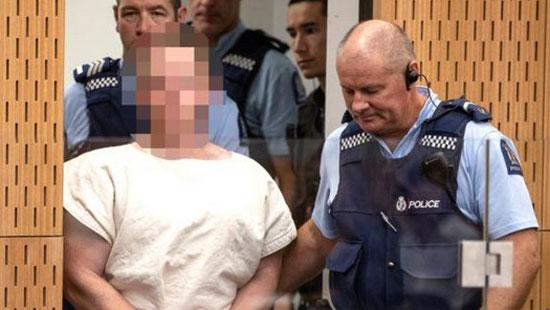 The man charged over Friday's twin mosque attacks in the New Zealand city of Christchurch is believed to have acted alone, police say.
Australian Brenton Tarrant, 28, a self-described white supremacist, live-streamed the attack on Facebook.
Three others arrested afterwards are not believed to have been involved, Police Commissioner Mike Bush said, but added that he could not be conclusive.
Fifty people were killed and 50 injured in what is New Zealand's worst attack.
Some 34 people remain in hospital receiving treatment for injuries ranging from severe gunshot wounds to "relatively superficial soft tissue injuries", authorities said.
Speaking to reporters on Sunday, New Zealand Prime Minister Jacinda Ardern said that cabinet meetings would take place on Monday to discuss issues including gun policy reform. "There will be changes to our gun laws," she said. She added that parliament would pay tribute to victims in the house on Tuesday.
Ms Ardern said she expected that the bodies of all those killed would be returned to their families by Wednesday.
She also said that "there are further questions to be answered" regarding the role of social media sites such as Facebook, which was used to broadcast live footage of the attacks.
"These social media platforms have a wide reach, and this is a problem that goes way beyond New Zealand," she said.
Meanwhile, Facebook has said that as many as 1.5m videos of the attack were removed from its platform in the first 24 hours following the attacks. It said it was also removing "all edited versions of the video that do not show graphic content". (BBC)