---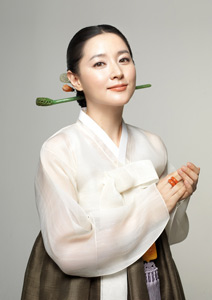 South Korean Actress Lee Young-ae, popularly known as 'Changumi' in Sri Lanka has donated around US $ 50,000 (Roughly Rs.7.6 million) to support flood relief efforts in Sri Lanka, a statement said.
She has become a household name in Sri Lanka because of her role as 'Changumi' in the tele-drama 'Sujatha Diyani' serialized in Sri Lanka.
The Chairman of the Korea Foundation for Persons with Disabilities Lee Seong-gyu formally handed over Actress Lee Young-ae's contribution to the Charge d' Affaires of Sri Lanka in the Republic of Korea Sasanga Nikapitiya on Monday (5) at the Sri Lanka Embassy in Seoul.
Actress Lee Young-ae stated in a message that she was 'deeply saddened to receive the news that the Sri Lankan people had lost their lives and houses due to the severe flooding'. 'As the scale of the damage became increasingly extensive,' she wanted 'to help with the recovery efforts' in whichever way she could. She also wished those affected people and their families an early recovery.
As the Advisory Chairperson of the Korea Foundation for Persons with Disabilities, Lee Young-ae also plays a positive role in improving awareness of disabilities and persons with disabilities among the general public. She also supports the under privileged in numerous ways.