---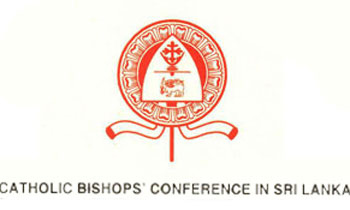 The Catholic Bishops Conference of Sri Lanka yesterday overwhelmingly condemned the government's decision to legalize abortion.
Catholic Bishops Conference President Rt. Rev. Dr. J. Winston S. Fernando in a letter said the matter was discussed indepth during a plenary meeting held recently.
"We say no to abortion under any circumstances. We believe that the precious life of a human being starts at the very moment of conception and is sacred," he said and underscored the fact that no one had the right to tamper with human life in any way.
Catholic Bishops Conference General Secretary Rt. Rev. Dr. D. Valence Mendis said one could not safeguard one's rights at the expense of violating the rights of another.
Contradicting the opinion expressed by the Catholic Bishops, a former Human Rights Commissioner, Prathiba Mahanamahewa said a human being is endowed with rights from birth according to the United Nations' 1948 Universal Declaration on Human Rights.
"Hundreds of illegal abortions are taking place in the country," he said.
A study carried out in 2016 by Colombo University students and volunteers from other organizations and monitored by academics including Dr. Mahanamahewa has found that most number of cases of illegal abortions have been reported from Katunayake, Ja-ela, Jaffna, Ratnapura, Colombo and Rajagiriya.
"All these abortions are performed on teenage mothers, some of whom are students. The well-to-do can go to Singapore and get the abortion done. What will happen to the poor people? They will eventually be victims of illegal abortion resulting in trauma and mental agony and health risks," he said.
Dr. Mahanamahewa said Sri Lanka must approve the abortion law, but with conditions.
"In cases of an impregnated rape victim, if she doesn't have protection, she can decide to terminate the pregnancy within three months of conception. In western countries, there are proper institutions to look after such victims. In Sri Lanka, we don't have any," he said.
The second condition he proposed was the abortion under medical circumstances of the mother such as abnormalities of the fetus and risk of having stillbirths and said even on these two grounds, abortion should take place ensuring the mother's privacy though Sri Lanka does not have privacy laws for such situations. (Piyumi Fonseka)