---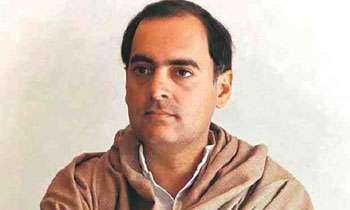 The seven assassination convicts of Rajiv Gandhi, who are jailed in Tamil Nadu cannot be released, the Indian government told the Supreme Court on Friday asserting that the case involves the assassination of a former Prime Minister, the NDTV said today.
The Central Bureau of Investigation (CBI) of India, which investigated the case, has opposed the release of the seven convicts, the court was told.
Tamil Nadu had been informed of the decision on April 18, the centre told the court. The seven convicts had been in jail for 27 years.
The court had asked the centre to decide and respond to Tamil Nadu's request to release them. A constitution bench of top Supreme Court judges had said in 2015 that the convicts cannot be released without the central government's consent.
The convicts, Perarivalan, Murugan, Santhan, Nalini Sriharan, Robert Pious, Jayakumar and Ravichandran, are serving life terms. Rajiv Gandhi was assassinated in 1991 by a woman operative of the LTTE, who greeted him at a rally in Sriperumbudur town with a bomb strapped to her chest.
In April, the Madras High Court rejected Nalini Sriharan's request for early release. Her death sentence had been commuted on the request of Congress leader Sonia, the wife of Rajiv Gandhi.
Another convict, Perarivalan, had requested that the case be reopened and his conviction be cancelled. The Supreme Court rejected it in March.
Perarivalan was convicted for supplying two nine-volt batteries for the belt-bomb. He was 19 when he was arrested weeks after the assassination. He told a court that he had no idea what the batteries were for.
Perarivalan spent 14 years in solitary confinement after being sentenced to hang. His death sentence was changed to life term by the Supreme Court in 2014.
Congress president Rahul Gandhi, the son of Rajiv Gandhi, had said he had no objection to Perarivalan's release, a Tamil film director, PA Ranjith, was quoted as saying recently.
In 2014, then Chief Minister J Jayalalithaa decided to release the convicts but the centre - the Congress-led government was in power - challenged her decision. The Supreme Court then said the state could not take such a decision without the centre's sanction, as the case was investigated by the CBI.