---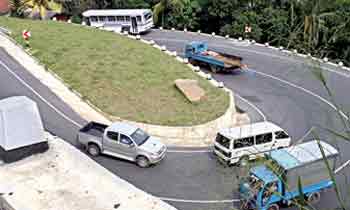 At least 22 passengers were hospitalised after they were injured when a bus skidded off the 18-bend road of the Kandy-Mahiyanganaya Main Road early this morning.
Police said malfunctioning of the brake paddles of the bus had caused the accident.
The injured were admitted to the Mahiyanganaya Hospital. Hospital sources said two of the injured were in critical condition.