---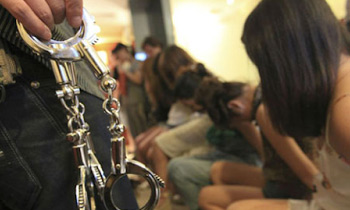 Six women and a male manager were arrested by the Boralesgamuwa Police last evening on charges of operating a brothel under the guise of a spa at Pepiliyana in Boralesgamuwa.
Police said the arrested women are aged between 24 and 36 and were identified as residents of Udugampola, Dehigahahena, Meerigama, Mattakkuliya, Lunugamwehewa, Kotte and Hanwella.
They were to be produced before the Gangodavila Magistrate Court today.