---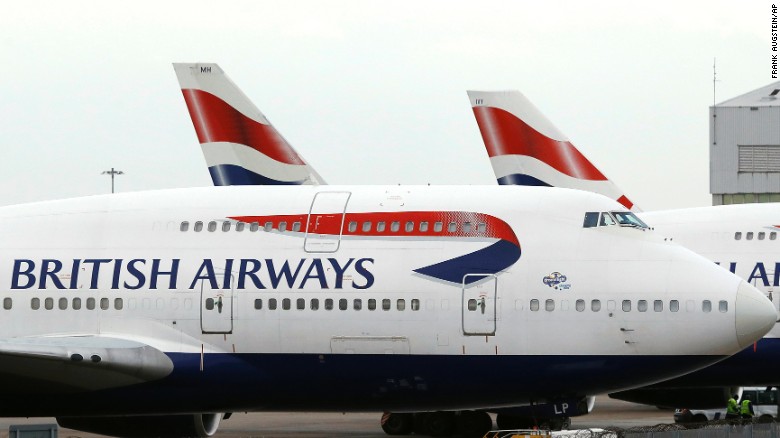 British Airways has canceled all flights from London's two biggest airports, Heathrow and Gatwick for several hours after experiencing a major IT system failure, the CNN reported on Saturday quoting the airline.
Airline officials had said that there's no evidence to determine that the incident was a cyberattack.
However, flights before 1 p.m. ET (6 p.m. British ST) are canceled.
"The terminals at Heathrow and Gatwick have become extremely congested and we have cancelled all flights from Heathrow and Gatwick before 6pm UK time today, so please do not come to the airports," British Airways said in a statement.
"We will provide more information on ba.com, Twitter and through airport communication channels as soon as we can for flights due to depart after that time."
The airline has not said how many flights will be delayed or canceled, nor how many people are likely to be affected.
In response to tweets from travelers, it said that it was experiencing a "global system outage" which was affecting its website, online check-in and contact centers.
"Working on this as a matter of priority, but if your flight is departing tomorrow you may have to complete check in at the airport," it tweeted to one customer.
The airline said it was "extremely sorry" for passengers' inconvenience and was working to resolve the problem as soon as possible.
Airline officials had given no indication of what may have caused the problem.