---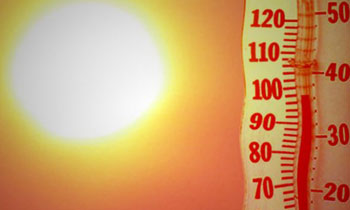 Sri Lanka should be prepared for dry weather in the coming months, weather experts have warned the government.
Sources from the Prime Minister's office said yesterday that a report submitted by the Sri Lankan weather experts of Department of Meteorology to President Maithripala Sirisena and Prime Minister Ranil Wickremesinghe stated that there could be a drought which might especially affect the North-Central and North-Western provinces at the end of this year and early next year.
The sources said the report was a result of the research carried out by weather experts in Sri Lanka.
Meanwhile, the Australian Weather Bureau had made the same forecast in July this year. According to this forecast El Nino will sink some of the small nations in the coming months. According to the Bureau the Indian Ocean region will experience dry weather as a result of El Nino.
"El Nino occurs when winds in the equatorial Pacific slow or reverse direction. That warms water over a vast area,which in turn can up-end weather patterns around the world; it typically reduces rainfall in Australia and across parts of southeast and southern Asia. As probability of a 2017 El Nino rises, analysts have been highlighting the risks for crops," the Australian Weather Bureau said. (Yohan Perera)