---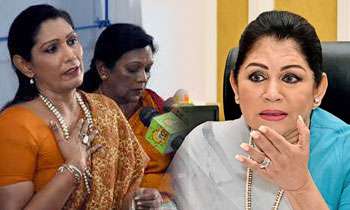 On a proposal made last month by Colombo Mayor Rosy Senanayake, the Colombo Municipal Council's Standing Committee on Finance has approved a 125% increase on the basic allowance being paid to councillors, CMC member Sharmila Gonawala said yesterday.
She told Daily Mirror that the basic allowance of the 119 councillors would be increased to Rs.45 000 from the previous Rs.20 000.
"It is unfair to double the basic allowance of councillors because finally it is the people who have to foot the bill through their taxes. While there are many burning issues such as dengue and garbage disposal in the Colombo Municipal limits, it is unjust to increase the allowances of councillors," she said.
Ms.Senanayake rejected these claims and said she had proposed an increase on the basic allowance of councillors by Rs.25,000 considering the issues faced by them having considered the low salaries being paid as people's representatives.
She said in making this proposal she had considered the less privileged councillors which mainly included youth and women who were willing to work hard to improve the Colombo MC limits.
"Rs. 20,000 is a small amount. A member cannot even pay his or her public transport for a month with this. It is necessary to provide these members with a sufficient allowance to be motivated to work more efficiently," Ms. Senanayake said. (Kalathma Jayawardhane)