---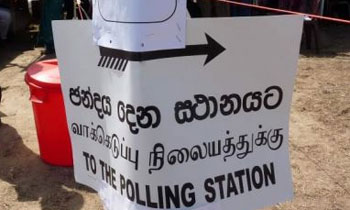 Legal action would be taken against anyone caught under the influence of liquor when casting their vote at the upcoming Local Government election. This will also be applicable to persons who behave badly and engage in violent activities at polling centres, Police Media Spokesman SP Ruwan Gunasekara said.
He said such individuals could be arrested in accordance with the provisions in the Local Authorities Elections Ordinance and the Penal Code.
SP Gunasekara warned that the police could also act against candidates who are accompanied by drunkards and individuals with a record of violence to polling and counting centres as aiding and abetting is a criminal offence.
He said that although such candidate, if elected, could lose their electorate if found guilty of any election related offence.
SP Gunasekara added that the police and other law enforcement authorities deployed in and around polling stations and counting centres would be asked to keep a close eye on the conduct of candidates and voters alike and requested all persons concerned to help to hold a peaceful LG election. (Thilanka Kanakarathna)