---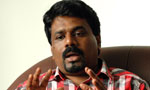 JVP Propaganda Secretary Vijitha Herath had set an example by paying damages to Sri Lanka Telecom (SLT) for a telephone post, which was damaged when his vehicle knocked it down accidentally, party leader Anura Kumara Dissanayake said yesterday.
Mr. Herath's vehicle hit the pole while it swerved to avoid a collision with a pedestrian
Mr. Dissanayake told a media briefing that Mr. Herath had also paid Rs. 1500 as ordered by the Magistrate as a fine for his failure to avoid an accident.
"Mr. Herath actually accepted this offence and had already paid the fine and thus set an example. He did not run away and did not influence the Police, which he could have easily done," he said.
However Mr. Dissanayake vehemently denied the allegation that the MP was drunk.
"Mr. Herath was never drunk, though he was driving the vehicle. Those who actually drink every night had made this allegation as they think everyone else drink as they do," he added.
He said the Police never carried out any investigation to determine whether he was drunk.
He said the unfortunate incident happened while Mr. Herath was on his way home from the party head quarters in Pelawatte.
"Mr. Herath was going to drop some essential food items at his home and then he was scheduled to go to Jaffna and it was he who informed the Police," Mr. Dissanayake added. (Yohan Perera and Dharashana Sanjeewa)