---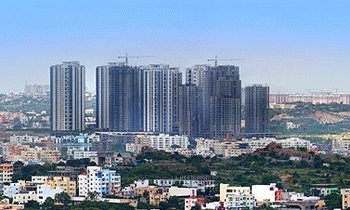 The Andhra Pradesh (AP) Government of India is contemplating to develop an industrial corridor in Sri Lanka, the Indian Express reported yesterday.
It said AP Industries Minister N. Amarnath Reddy and the officials have already conducted talks with the Sri Lankan government for making the project fruitful.
Official sources had said that a Memorandum of Understanding (MOU) will be signed with the Sri Lankan government in a few weeks.
Officials has also said Sri Lanka is the best bet for AP for conducting trade in sea foods, pharma and tourism sectors as Sri Lanka is convenient for water transport.
The news report said the Sri Lankan government may allocate land to the AP government in Jaffna or Trincomalee.
The Sri Lankan government is also planning to invest in AP in the textile and aviation sectors through a mutual trade agreement.
"The MoU will be signed shortly for implementing the AP special economic zone in Sri Lanka. There are good opportunities to invest in pharma and tourism sectors in Sri Lanka," Industries Minister Reddy said.