---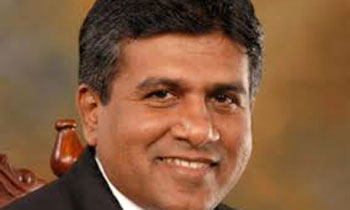 The Justice Ministry was planning to work out legislation that, if enacted, would provide for selling off Court productions if cases were dragged on for months, Minister Wijeyadasa Rajapakshe said yesterday.
The Minister told the Daily Mirror his Ministry was hard pressed to maintain various items such as vehicles, kept as court productions till the authorities concerned dispensed with cases.
Therefore, he said a new piece of legislation would be introduced to sell them off in respect of delayed court cases.
"It will generate some revenue. After cases are heard, we will decide on such money to be shared with the parties concerned. If the court production concerned was confiscated, the monies will go to the Government coffers. Otherwise, it will be handed over to the party involved," he said.
The Minister said his Ministry had to obtain lands on lease to keep vehicles and other moveable properties declared as court productions.
"It involves a huge cost," he said. (Kelum Bandara)