---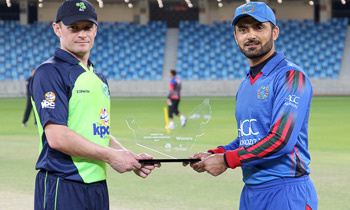 Ireland and Afghanistan have both been awarded Test match status, the International Cricket Council announced today.
The move, which means the two countries become full members of the ICC, cricket's global governing body, expands the number of Test-playing nations from 10 to 12.
Both countries were confirmed as full members after a unanimous vote at an ICC Council meeting in London on Thursday.

It means their men's teams will now be eligible to play five-day Test cricket, widely regarded as the sport's pinnacle format, following a recommendation that their applications met newly approved member criteria.
It's been almost two decades since Bangladesh became the last country to be granted Test status.
But Afghanistan and Ireland have now joined an exclusive club that also includes founder members Australia and England, who played the first Test match at Melbourne in 1877, South Africa, New Zealand, the West Indies, India, Pakistan, Sri Lanka and Zimbabwe.