---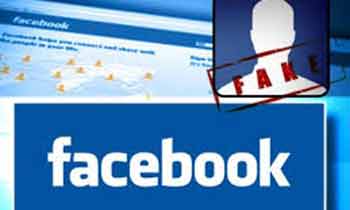 A group of 25 Nigerian and Ugandan nationals had been rounded up recently by the Criminal Investigation Department (CID) for swindling a sum of Rs.50 million from over 15 locals through fake Facebook posts.
Police Media Spokesman SP Ruwan Gunasekara stated yesterday that these foreigners were arrested by the CID on charges of financial fraud.
Mr. Gunasekara said the CID launched an investigation following 15 complaints they had received from countrywide, where the complainants had claimed that the said group posing as a cash bonanza scheme had directed them to deposit certain amounts of cash as taxes.
They had approached the complainants saying that they had won a big cash prize and to claim it they have to pay a certain percentage of the prize as taxes and postal charges to the Ministry of Finance.
Also the group had cited several bank accounts to deposit the required amounts where the locals had done so. The racketeers had then reportedly withdrawn those amounts amounting to Rs.50 million and disappeared.
The bank accounts to which the locals had deposited the money had been operated by a group of Sri Lankans who were tricked by the foreigners to scandalous operation. The remitted money had been withdrawn by the fraudsters.
The Police Spokesman warned the general public not to be deceived by those involved in such cyber crimes. Mr. Gunasekara also requested the public to be vigilant when using Facebook and other Social Media sites, especially when dealing with unknown friends on those sites. (Thilanka Kanakarathna)