---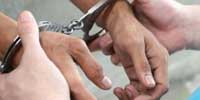 Bangladesh police said Monday they have arrested more than 8,000 people in a nationwide crackdown on militants launched after a series of murders targeting minorities and secular activists.
Prime Minister Sheikh Hasina vowed on Saturday to catch "each and every killer" as Bangladesh reels from a wave of gruesome killings of religious minorities and liberal activists that have spiked in recent weeks.
Police spokesman Kamrul Ahsan said 3,245 suspects had been arrested as part of the anti-militant drive in the last 24 hours, raising the total number to 8,192 since the campaign began Friday.
Bangladeshi authorities have come under mounting international pressure to end the attacks, which have left nearly 50 people dead over the last three years.
But opposition parties have accused the government of using the crackdown to suppress political dissent.
Most of those arrested were suspected ordinary criminals with existing warrants against them, deputy inspector general of police AKM Shahidur Rahman told AFP. (AFP)