---
At a news conference held today, the Bodu Bala Sena (BBS) Organisation said it would give its unconditional support to President Mahinda Rajapaksa at the upcoming presidential election.
BBS General Secretary Ven. Galagodaatte Gnanasara Thera said President Rajapaksa and common opposition candidate Maithripala Sirisena were good citizens.
Gnanasara Thera said it would not present any conditions and would support the President for the sake of the country. He said they were not going to field a national candidate since the country was in the midst of a political storm.

He said President Rajapaksa and opposition common candidate Maithripala Sirisena were good citizens but they decided to back the President to save the country from what he termed international conspiracies.

"The country is already in danger today. The opposition is filled with puppets. The decision to field Mr. Sirisena is also a conspiracy of rejected politicians and western forces. However, the people did not elect this Government to loot the country," he said.

The Thera said they had considered the qualities of both candidates and other political trends to reach the final decision. "The country has to be our priority, not politics. We have always put the country before politics," he said.
He said foreign forces had invaded the country and the common opposition gives the lead to these foreign forces. Therefore he said the BBS would not support the opposition and make the people aware of these conspiracies. (Yoshitha Perera)
Video by Sanath Desmond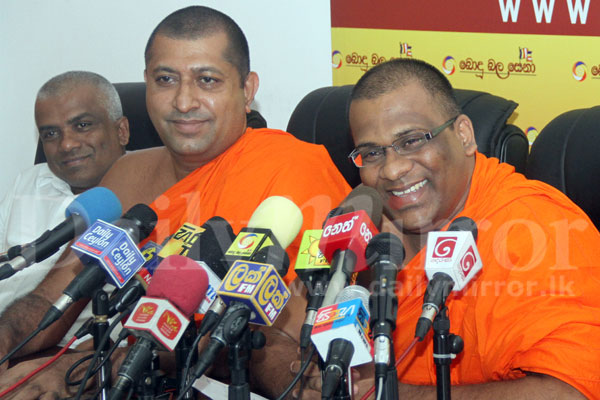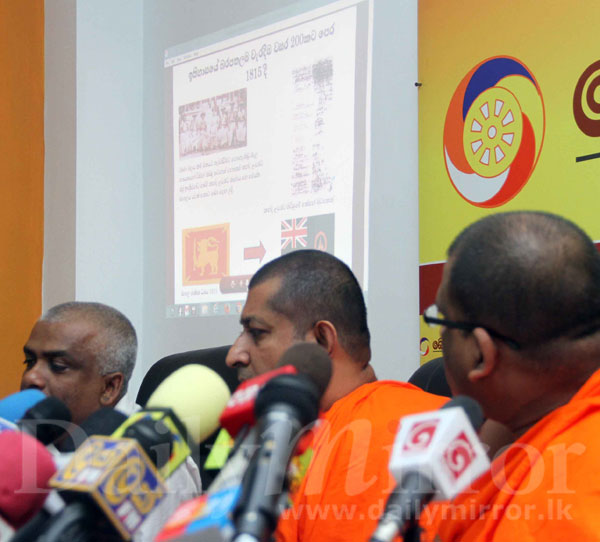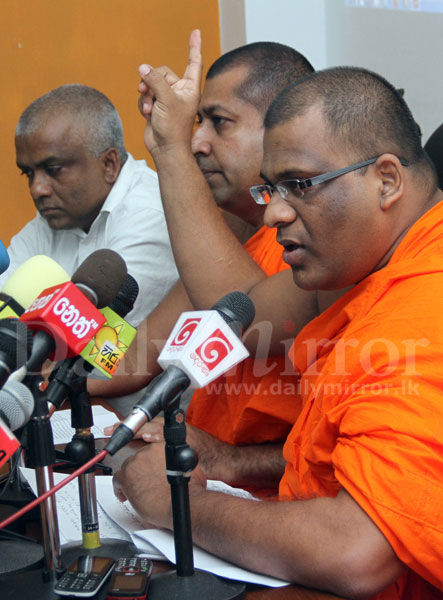 Pix by Kushan Pathiraja