---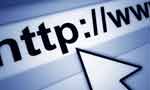 The Mass Media Ministry today requested all news websites to be registered with the Ministry before March 31, so that these websites could be operated under recognised ethics and standards without interruption.
In an advertisement published on state owned 'Daily News' newspaper, the Ministry said many websites had already been registered and the websites which had not been registered so far would be considered as unlawful, with effect from March 31.
Details on the news website registration could be obtained from website www.media.gov.lk or via 011 251 3460/ 011 251 3943.