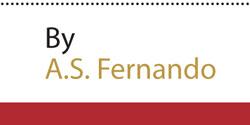 The Apollo or the Sun Line which is also called the Line of Success or Capability has no fixed starting point. It is not found in all hands either. Wherever it is found, it runs towards the Mount of Apollo.
If the line of Apollo originates from the Mount of Moon it indicates a strong imagination coupled with good powers of expression. Such a subject would achieve great heights in the field of literature. If the finger tips are conic and the fingers smooth, the subject would be a great poet.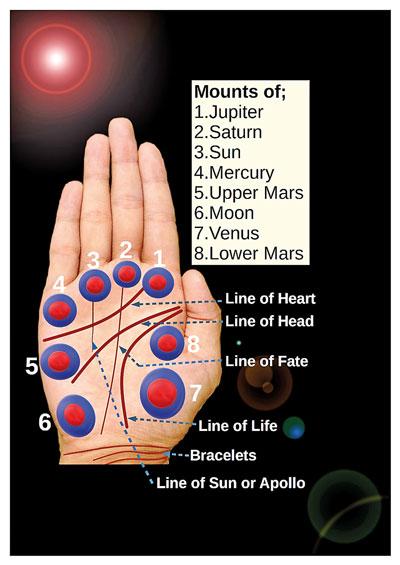 The celebrated palmist Comte C de Saint- Germain says that the Apollo line should be treated as a sister line to the line of Fate.

According to famous Cheiro the line of Apollo increases the success indicated by a good line of Fate.

Apollo line originates from various points in the hand. For examples, it may rise from the Life line, the Mount of Luna or the plain of Mars.

Whenever the Apollo line is present it signifies the Apollonian traits of the subject.

The main trait of the Apollonian is his capability of accomplishing whatever task he undertakes. In the absence of this line, the capability of achieving accomplishment or success is remote, however talented or clever the subject is.

The extent and duration of the influence of this line depends on the length of the line.
The longer the line the greater is the effects it carries.

The effect of the line as it varies is to be judged as follows:
If the line starts low in the hand and runs only a short distance, the subject has talents, but the results he produces is minimal.
If the line rises higher in the hand covering the distance between the Head and Heart lines, the talents of the subject would be productive only for the period indicated by the length of the line.
If the line originating from the Heart line terminates on the Mount, the subject would shine in his chosen career and would gain fame for his brilliance.
 If the line of Apollo originates from the Mount of Moon it indicates a strong imagination coupled with good powers of expression. Such a subject would achieve great heights in the field of literature. If the finger tips are conic and the fingers smooth, the subject would be a great poet.
The subject having the line of Apollo originating from the Mount of Venus and reaching the Mount of Sun would be financially prosperous.
If the line starts from the end of the Life line, the subject is an outstanding artist. He is also greatly emotional. He would amass much wealth through arts. By nature, the subject is sociable and sentimental.
(To be continued)