---
The Vehicle Importers' Association of Lanka (VIAL) said yesterday they had decided to stop the importation of 'Suzuki Wagon-R' vehicles due to the unjust and arbitrary decisions taken during Customs' clearances.
Speaking at a media briefing, VIAL President Indika Sampath Merinchige said the Customs had decided to clear Wagon-R, classifying it as a non-hybrid vehicle. "During importation, there are separate HS codes for petrol and diesel vehicles – Petrol: 8703 and Diesel: 8704.
However, as there is no HS Code for hybrid vehicles, the Customs Nomenclature Committee (NC) had classified the Wagon-R under the category Benz C-Class had been graded, saying both vehicles shared the same technology.
This had been done without a proper study into technical specifications of the vehicle. Against this backdrop, the Wagon-R has been considered a petrol vehicle," he said. In the past few years, Customs had released some 55,000 Wagon-R vehicles as hybrid vehicles. However, after the recent budget proposal, the Customs NC Committee has decided not to accept the Wagon-R as a hybrid vehicle. "Japanese vehicle manufacturers maintain that Wagon-R vehicles consist of hybrid technology and mentioned under the code DAA-MH55S in Japanese vehicle export certificates.
Furthermore, there is a separate code (DBA MH35S) for petrol Wagon-R vehicles," he said. Based on the decision taken by the Customs NC Committee, it would not be possible to import any hybrid vehicle to Sri Lanka as 'hybrid,' even if they were accepted internationally. "People are unable to import zero mileage Wagon-R vehicles due to heavy customs duty amounting to a staggering Rs.1.6 million apart from manufacturing cost.
Hence, traders are forced to import Wagon-R vehicles of a previous year of manufacture with zero mileage. These vehicles cost a whopping Rs. 3.5 million," he said. (Chaturanga Samarawickrama)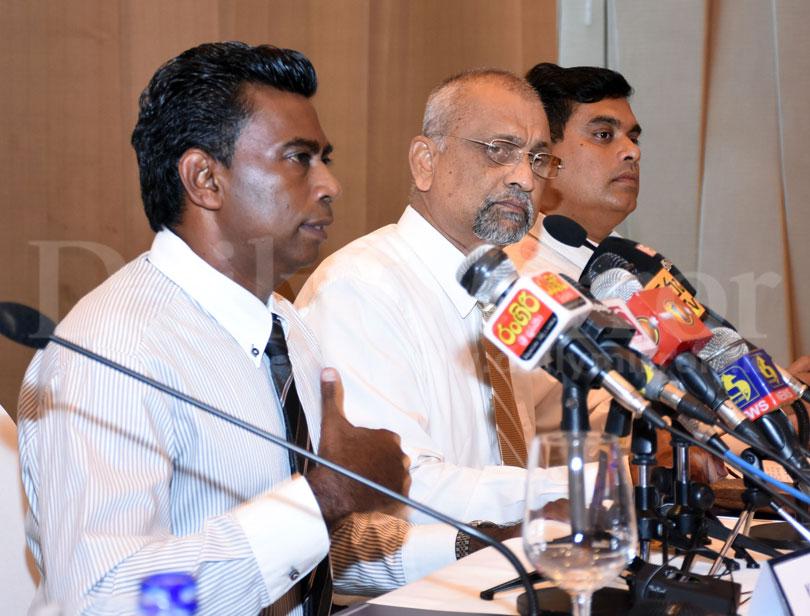 Pix by Kushan Pathiraja