---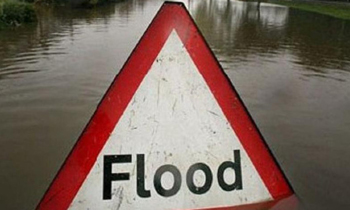 The Disaster Management Centre requested residents in low-lying areas close to the Nilwala Ganga, Gin Ganga and Kalu Ganga areas to be vigilant and evacuate the area if necessary as the water levels in the rivers were rising and were on the verge of overflowing.
The Irrigation Department said that the water levels of Millakanda in Kalu Ganga, Baddegama in Gin Ganga and Panadugama in Nilwala River were rising. The Department also said the Panadugama area had experienced floods while a minor flood situation had occurred in Baddegama.
Meanwhile, the National Building Research Organisation (NBRO) warned the public of possible landslides, slope failures, cut failures and ground subsidence especially in Palindanuwara, Bulathsinhala, Ingiriya and Agalawatta Divisional Secretariats in Kalutara District and in surrounding areas.
Also, the Meteorology Department said the hurricane style gale force winds which later developed in to a cyclone named 'OCKHI' is moving further away from the country and is located about 600km to the West of Colombo. Hence, the department is expecting its effects to the country to lessen gradually.
However, it further said that heavy rain falls of more than 100 mm could be expected in some areas in the Northern, North-Central, Uva, Southern, Western, Sabaragamuwa and Central provinces.
Temporary localized strong gusty winds of up to 50kmph could be experienced in the Western, Southern and Sabaragamuwa provinces.
Meanwhile, due to the cloudiness in the Western and Southern sea areas rough seas are expected in the deep and shallow sea areas off the Western and Southern coasts with wind speeds of up to 70 to 80kmph.
Naval and fishing communities are requested to be vigilant as wind speeds in other coastal areas are expected to increase up to 50kmph.
Officials said that seven individuals have died and eight are missing due to the prevailing weather condition. (Thilanka Kanakarathna)
Video by Susantha