---

WPC bums demand 650,000/- chair?
Buying expensive cars, and now even expensive chairs for the WPC members to place their 'DELICATE' bums on, seems to be the order of the day!!! This is at the cost of ONLY Rs. 650,000/- PER CHAIR FOR 104 CHAIRS FOR THE WPC!!! Apparently, buying these chairs is 'SIMPLE' FOR THE CASH-RICH WPC!!!
In our last week's column we highlighted the lessons we could learn from some countries around the world!!! However, this seems to have had no impact whatsoever!!! Let me quote another shining example, the official vehicle of the Mexican Ambassador in India is a TUK TUK, and she is so proud of it, she says it is 'unique'!!! She says that before being an Ambassador, she has travelled to India and has always used an autorickshaw!!! She thought millions of Indians use autorickshaws, so why wouldn't an Ambassador??? However, it wasn't so easy; the Mexican Embassy had to get special permission to buy an autorickshaw!!! The designs on the TUK TUK were done by a Mexican artist visiting Delhi's Art Festival and the initial reaction in her office was "What Madam, are you using an Autorickshaw, Madam, Madam, Madam??? The Embassy driver had to be trained to drive an autorickshaw and again it was not easy!!! How do you go from being an autorickshaw driver to being the driver of an Ambassador!!! The Ambassador affirms that it was not easy to explain, but what she tried to tell them was 'you are still the driver of an Ambassador,' it is just a different vehicle!!! If the Mexican Ambassador can travel in a trishaw, why can't India's elite do the same??? Our question is: Why do our Yakkos need THE MOST EXPENSIVE EXCLUSIVE CARS TO GO AROUND IN AND NOW THE BIGGER YAKKOS WANTING CHAIRS WORTH Rs. 650,000/- EACH TO PLACE THEIR DELICATE BUMS ON!!! WHY CAN'T SRI LANKA'S SO CALLED 'ELITE' TAKE AN EXAMPLE FROM THE MEXICAN AMBASSADOR??? IF THEY DO, WON'T WE STAND AND APPLAUD???
Where are the honest leaders?
It seems like our erstwhile President has woken up from a long deep slumber and is finally expressing himself quite categorically and with no holds barred, no nonsense!!! Robert Frost comes to mind here
'The woods are lovely, dark and deep, but I have promises to keep and miles to go before I sleep, and miles to go before I sleep'!!! Yes, indeed he does have miles to go before 2020; perhaps he realizes THAT'S WHEN HE HAS TO GO TO SLEEP!!! So now he has started getting vociferous, no increments for Ministers, he settled the train strike, dared the GMOA to strike again and, at the unveiling of a statue, he even emphasized that today the people need and look for HONEST LEADERS!!! When and from where did this sudden realization dawn???
Jaliya, Arjuna still at large!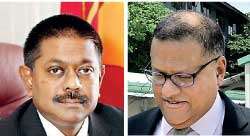 As we have said before, the people are wondering what has happened to the criminals and law breakers who are still out of the country and those languishing in REMAND!!! The Wheels of Justice seem to grind exceedingly small and slow here; we are constrained to ask WHY??? JALIYA AND MAHENDRAN ARE STILL AT LARGE, ALOYSIUS AND PALIASENA ARE LANGUISHING IN REMAND, THE MURDERERS OF LASANTHA AND THAJUDEEN ARE YET TO BE NAMED; WHAT OF ALL THE OTHERS, OR DO WE NOT HAVE THE RIGHT TO ASK??? HAVE ALL THOSE WHO WERE SO GENEROUSLY GIVEN LEAVE TO PROCEED ABROAD FOR ALLEGED "MEDICAL TREATMENT" RETURNED WHEN THEY HAD TO??? WHO MONITORS ALLTHESE GOINGS, BUT MORE IMPORTANTLY, THE COMINGS??? WHAT WOULD IT TAKE TO MOTIVATE THE LEADERS TO BRING THESE CASES TO CONCLUSION??? MOTIVATE! THAT'S THE OPERATIVE WORD HERE!!!
Stop pampering pets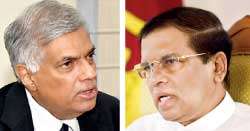 A message supposedly from disgruntled UNPers is going viral asking the Prime Minister to quit as he has abused the trust placed in him twice!!! It claims that after twenty years of hibernating in the Opposition, he was placed in the seat of power to govern the country!!! They further claim that after 10 or more previous years of untold corruption, unimaginable violence, nepotism and impunity, they believed Sirisena and Ranil when they went around the country promising that they will punish those who murdered the innocent, raped the country of its wealth, beggaring and indebting us forever!!! They further state that both Maithri and Ranil affirmed they had all the evidence against those perpetrators to arrest, prosecute and jail them!!! Has this happened??? According to them, Ranil had only one agenda to safeguard the villains and traitors!!! They ask why an unseasoned first timer pip squeak is appointed to the education of the youth of our country!!! Yet another incompetent nincompoop gets Ministry after Ministry piled on him!!! They further claim that the UNP voter with a bit of common sense despises Ranil!!! Apparently, his behavior in Parliament is reprehensible and unbecoming of a Prime Minister!!! The Talented Youthful MPs of the Party are left languishing and frustrated while Ranil pampers his pets!!! They further claim Ranil has messed up the country and is killing the Party and are urging him to go before the UNP breathes its last!!! They want Ranil to go before he is kicked out!!!
Following fathers' footsteps
Be that as it may, this column has also urged that the youthful MPs of the Party be given a chance to show their mettle!!! The majority of them are sons of former talented MPs who would undoubtedly be proud to follow in the footsteps of their fathers and show what they could!!! Why can't the ruling bunch of nincompoops realize this, accept that they can no longer deliver the goods and step aside with dignity, that is if they have any left!!! They are constantly resorting to unhealthy competition which is a never ending cycle!!! Continuously looking at who is ahead of them, who has the better job, who has more money in the bank, more education, better circumstances and a better life style!!! One important realization escapes them, which is that you can be the best that you can be when you are not competing with anybody!!! This is the root cause of their insecurity because they pay too much attention to what the others are doing; where they are going, what they are wearing, what car they are driving and what others are saying of them!!! Sadly, the realization has escaped them that they should be content with what they have; accept their limitations and stay focused on living a good life and providing a better standard of living not just for themselves but for the country in general!!!
Social media garbage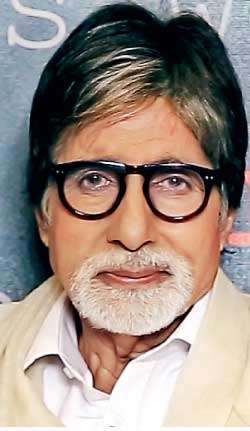 With all this going around and the country in total disarray, we read of a variety of medicines and food declared as unfit for human consumption!!! IF WE ARE TO BELIEVE ALL THIS CRAP THAT IS BEING DISHED OUT ON SOCIAL MEDIA, THERE WON'T BE ANY FOOD LEFT FOR US TO EAT AND WE WILL HAVE TO BE MORE THAN CAREFUL ABOUT THE MEDICINES WE INGEST!!! WHAT WE ARE TOLD IS GOOD TODAY SUDDENLY TRANSFORMS INTO BAD, UNHYGIENIC AND UNFIT FOR HUMAN CONSUMPTION TOMORROW!!! Chocolates, soap, pain balm, Coke and Pepsi (purported to have 21 types of different poisons!) Complan, Horlicks, Maltova, Protinex, Lifebuoy soap; all unhealthy for our consumption!!! Apparently Amitabh Bachchan underwent 10 hours of surgery to remove his large intestine due to consuming too much Coke and Pepsi!!! Wish we could get clarification from AB himself!!! The way social media is dishing out all this garbage, whom do we contact to find out if this is fact or fiction??? Shouldn't there be some kind of Competent Authority to whom we could refer this for clarification???
Ultimately, the bottom line is there is no competition in Destiny, we each have our own!!! As we said earlier, competition and comparison are the thieves that kill the joy of living!!! Run your own race, and you will lead a happy, peaceful contented life!!!