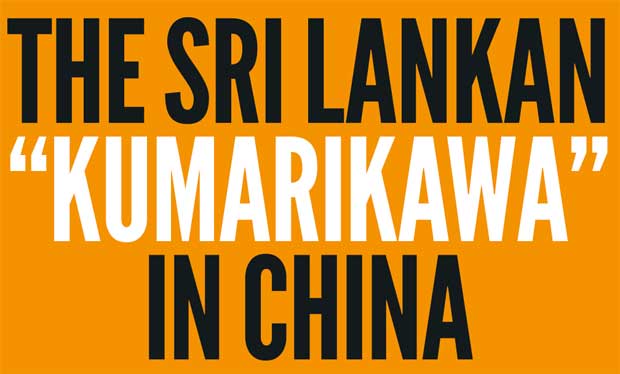 hat an exciting moment it would be if you met a friend or a relative after twenty five or thirty years? Then, how about personally meeting a descendant of one of our kings who ruled the country some six hundred years ago?
During a visit to China in August we, a group of Sri Lankan journalists had that exciting experience. The Chinese Foreign Affairs Ministry officials had arranged an audience for us with a descendant of a Sri Lankan prince at Tumen Culture Street in Quangzhou City in China.
Xu Shi Yin e told us that she was one of the 19th generation descendants of the Sri Lankan prince who had travelled to Quangzhou from the Kingdom of Kotte in Sri Lanka in the fifteenth century. According to a version by historians and researchers, the prince was an adopted son of Parakramabahu VI.
The prince, Ba-lai-na, according to the Chinese Foreign Ministry officials, had set out to China on a royal mission from the Kingdom of Kotte in1459 AD and had been stranded there as he had fallen ill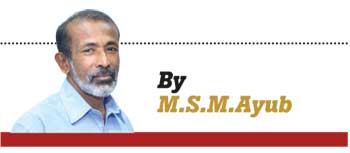 and later due to the winter. He had opted to stay put there after falling in love with a Chinese girl whom he married.
When our group went to see her, Xu Shi Yin e, the Kumarikawa, as our group used to refer to her, was waiting for us, coming all the way from her ancestral country, with her husband at her antiques shop. The shop had been adorned with pictures of her meeting Sri Lankan leaders and politicians such as Prime Minister Ranil Wickremesinghe, Speaker Karu Jayasuriya, former Prime Minister D.M.Jayaratne and Health Minister Rajitha Senaratne. The photographs had been taken during their visits to China as well as her visits to Sri Lanka on various occasions. She was so fond of telling us about her Sri Lankan ancestry and her visits to Sri Lanka where she had been accorded a ceremonial welcome.
Shi Yin was very much infatuated with her Sri Lankan descent that her visiting card depicts her standing in front of the Sri Lankan embassy in Beijing with a caption "The offspring of Prince Ceylon, Standing member of CPPCC Licheng District, Quanzhou," apart from decorating her shop with pictures of Sri Lankan leaders.
"The offspring of Prince Ceylon, Standing member of CPPCC Licheng District, Quanzhou"

Chinese officials had arranged a dinner for us including our "Kumarikawa" with Li Weiping, the Director General of Foreign Affairs and Overseas Chinese Affairs Office of Quanzhou Municipal People's Government on the day we visited her. She seemed so happy in the company of the Sri Lankans that she joined us at the banquet as well as our next day visit to Kaiyuan Buddhist Temple in Quanzhou where she had brought 17 cake parcels for us.
Shi Yin e told us that she had visited Sri Lanka thrice, showing us pictures of her standing in front of the stone sculpture which happened to be of another Parakramabahu, Maha Parakramabahu or the Parakramabahu I in Polonnaruwa. Asked as to how her feelings were when she disembarked at the Katunayake airport for the first time, a gleaming 53 year old Shi Yin e said that she felt like going home. "I felt like a queen when I first set foot on Sri Lankan soil"
Chinese officials had attached much significance to show us the historical relationship between Sri Lanka and China through "the descendant of King Parakramabahu VI." They took us to the house where the Sri Lankan prince lived. It was just some fifty metres away from Shi Yin e's antique shop. Though the house had not lost its ancient elegance and grandeur, our Kumarikawa is no longer an occupant or owner of it, as it had been sold to another family some four
hundred years ago.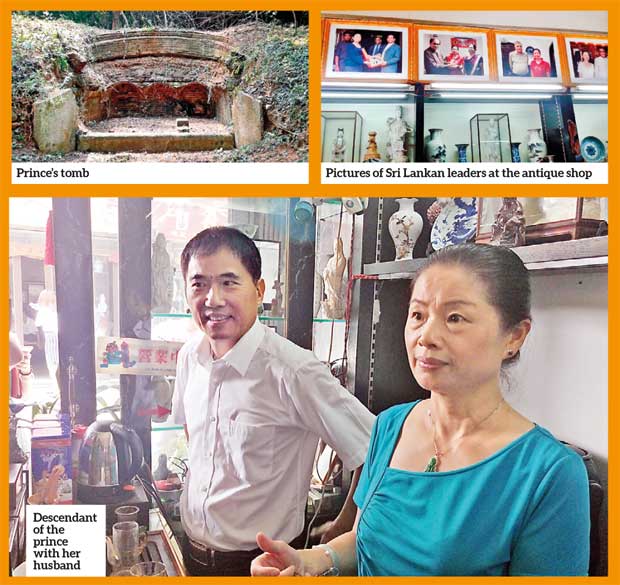 We visited the cemetery where the Sri Lankan prince and some of his descendants had been buried. Situated a few kilometres away from the abode of the prince and the antique shop of the Kumarikawa, the cemetery is in the suburban countryside. Officials had cleared the footpath to the graves apparently to facilitate the Sri Lankan journalists to sight the tombs and some inscriptions carved on rocks within the gravesite. The officials explained that the tombstone that had been erected on the grave of the Prince Ba-lai-na had been removed recently to a Chinese national museum for the purpose of preservation of it. Some of the carvings on the walls and the bases of several graves which are typically Sri Lankan could still be visible.
The link between Shi Yin e and the Sri Lankan prince was first found, according to Chinese officials, in a missive by the Sri Lankan authorities to their Chinese counterparts about how one of the Sri Lankan princes had travelled to China in mid-15th century. Chinese authorities had been requested to discover his fate from the Chinese end. However, in an article written by Chandani Kirinde of Sunday Times in 2002 on a visit by Shi Yin e to Sri Lanka the initiative was made the other way around- "the gravestones in China first discovered in 1996, referred to the person, buried there as the 'deceased father from Ceylon....' After the discovery, Sri Lankan archaeologists and historians were informed of this find and attempts were made to corroborate the evidence linking the find to the royal family of that era."
Also there is some dispute among historians as to whether it was Parakramabahu VI of Kotte or Dedigama Parakramabahu who sent his son as an envoy to China in 1459. The Sunday Times article quotes Professor Mendis Rohanadheera as saying "there were two contemporary King Parakramabahus - Parakramabahu VI and Dedigama Parakramabahu - ruling the country during the first half of the 15th century and with the new Chinese evidence available, it is more likely that it was Dedigama Parakramabahu who sent his son as an envoy to China in 1459."
The question is more complicated as the name of the prince had not been given by any of these researchers. Only the Chinese call him Ba-lai-na.
"Shi Yin e said her family and the neighbours had known their Sri Lankan pedigree before the authorities had discovered it, since it was in her family records"

Interestingly, in another article written by Kumudini Hettiarachchi of Sunday Times last year a family from Taiwan also had staked a claim to the ancestry of Ba-lai-na, the adopted son of King Parakramabahu VI. However it is Shi Yin e who is privileged to be accepted by the governments of Sri Lanka and China as the rightful heir of the lineage of the Sri Lankan prince who travelled to China in 1459. Shi Yin e said her family and the neighbours had known their Sri Lankan pedigree before the authorities had discovered it, since it was in her family records. However, her family had kept a low profile, lest making a fuss might invite unnecessary problems such as security threats. However, when the authorities approached them with credentials in 1990s they too had come forward to lay claim to their ancestry.
Shi Yin e has two brothers in Hong Kong and only one son with her apparently due to the one child policy that was strictly maintained by the Chinese Government until recently. I asked her if she approved her son marrying a Sri Lankan girl, now that she was proud of her ancestral linkage to Sri Lanka. She hesitantly said "its fine, but the language gap would be a big problem"