---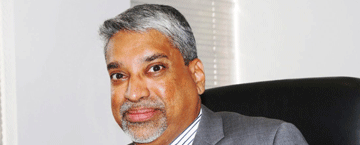 Controversial SriLankan Airlines CEO Suren Ratwatte was asked to step down following a Board meeting on Thursday with Manoj Gunawardene tipped to be the hot favourite to take over, the Daily FT reported quoting top Government officials.
The move comes amidst plans to restructure the troubled national carrier, with its Chairman and Board of Directors expected to step down once the Government finalises the reform agenda.
"The CEO has stepped down and Manoj Gunawardene is very likely to be his replacement," a senior Government official who spoke to Daily FT on the condition of anonymity said.
When asked about the changes, a member of the Board said "decisions on restructuring and changes in personnel need approval of the ministerial committee under the Prime Minister which includes the line Minister."
The appointment will be finalised during next week's board meeting upon Company Chairman Ajit Dias' return to the country, Daily FT learnt.
SriLankan Airline employee unions had repeatedly called for Ratwatte's removal from the post amidst claims that he was unable to keep the cash trapped airline from taking a nosedive. The Unions were receptive of the possibility of Guwardene's appointment.
Gunawardene held the same portfolio for a period of three years from 2008.
Earlier in the week, SriLankan Airlines said it had achieved the highest-ever monthly revenue in the company's history in December 2017.
The air-transport operation of the company recorded a stand-alone revenue of $ 100.1 million, the first instance in the 38-year history of the airline where monthly operating revenue reached this landmark figure.
The airline attributed the increase in revenue to its expanded network and continuous improvement in revenue management processes. The company recorded a net positive result for the month even after interest costs, with an un-audited net profit of $ 3 million.