---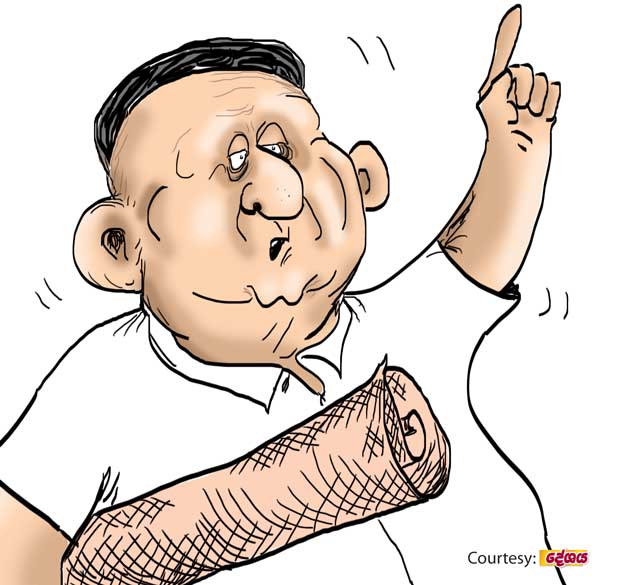 A senior top team member from the Green party is said to be fuming with anger over the cut-back of a major part from the Ministry's budgetary apportionment thereby sending its development programmes for the year into a tailspin.

Of the Rs.6 billion allocated to the Ministry, Rs. 3 billion has been taken back even without informing the top team member who has set his heart upon implementing an ambitious housing programme. The part of the financial provisions withdrawn from the Ministry had gone to a Swami from the North and the balance to a Gane promoting dialogue, they say.

The angry top team member had threatened in the presence of his colleagues to quit his portfolio if the full amount set apart for his Ministry was not restored. At this stage, Number One had interceded to resolve the issue. However, informed sources say that what was brought about was only a ceasefire and a full blown battle is in the offing.