---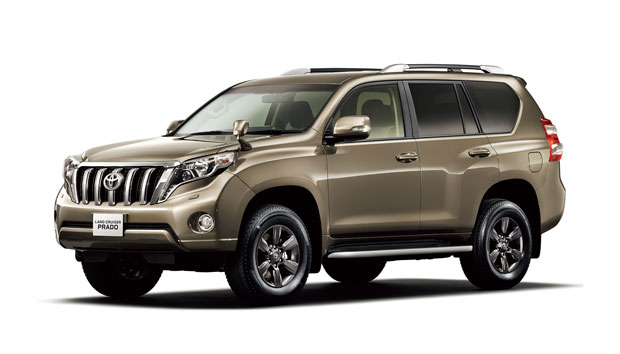 Toyota Prado vehicle, which most of the members bought duty free is popularly known as 'Parliament Model'
Out of 225 MPs that included the nine rejects and dozens of Ministers, only six were present for the scheduled seven-hour session of the Constituent Assembly



It seems the hallowed precincts, on the banks of Diyawanna, has become a safe haven for the entire 225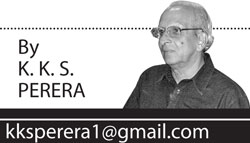 Out of 225 MPs that included the nine rejects and dozens of Ministers, only six were present for the scheduled seven-hour session of the Constituent Assembly that met three weeks ago under the auspicious of its Chairman, to debate the long awaited proposals of the Interim Committee.

When Chairman Karu Jayasuriya read out the names of the members who were billed to speak on that day, not a single were present, perhaps they were too busy fighting for places for their kith and kin and cronies in the lists of nominations for Local Government Elections.

It seems the hallowed precincts, on the banks of Diyawanna, has become a safe haven for the entire 225.

The "Constituent Assembly" wound up day's proceedings in a few minutes without discussing the core issue of their engagement.

At least half the 210 [Leaving out nine back-door entrants] should have attended the House; they are supposed to represent the people at the august forum and the Constituent Assembly on priority before they engage in LG polls.

It is not only the Constitution that needs amendments, but the Standing Orders too, to make it compulsory that a minimum of 50 to 60 percent of the total time duration of the Parliamentary sitting are covered by each and every Member.

Reports state that if a Member walked into the Chamber even for a couple of minutes during a session, his attendance is marked as 'present' and that he collects his allowance of Rs 2,500/-.
All 225 raise their hands on a proposal to enhance a privilege or introduction of a new one without a semblance of divisions, arguments, and debating.

They unanimously and collectively make decisions on their emoluments and perks. The 216, who did not attend the session had scant respect for their basic responsibility, for which they have been voted for.

A pension in five years— have the people of this country sanctioned these gratuities?
Duty Free vehicle permits, supposedly, a privilege that has been granted for buying a vehicle that they need for official and private running has been converted to an acceptance of a 'bribe' from another citizen for exempting him from the duty payable on an imported vehicle.

Both the member and the buyer are liable to be convicted of bribery and cheating the State of the duty component of the vehicle. Over to you CIABOC, FCID and CID!

According to media reports, one of the first Act of a newly appointed lucky loser from the Galle District was to barge into an OIC's room in a Police Station to rescue one of his supporters, who had allegedly violated the traffic code, and in the next few days he collected a 'bribe' from a prospective buyer of a vehicle to part with his duty-free permit. [Permits are being sold for over 20 million they say].

In other words, he disallowed the Customs from collecting the duty from the buyer. Where else on the earth a legislator commit such crimes?

Each Minister costs the tax-payer, Rs 8.5 Million for a month according to a retired Central Bank Deputy Governor.

This is only the legal emoluments and other expense involved; bribes commissions, under the table deals, are un-accounted for. How true was a senior minister of the former regime, who is a powerful man in the present as well, when he said just before the January 8 Presidential election, that "Our men had made enough, they will not clamour for more, if you vote a new team they will adhere to our earlier methods and you are the loser, therefore vote us back to power."

This reminds the story of Simien (Ethiopian) Jackal who preferred to remain with the thousands of ticks that infested its' body when others attempted to get rid of the parasites, saying 'If you do so new ticks who are starving will take its place and extract more blood'.

However, the Minister was proved correct when they ransacked the Central Bank just on the 49th day of the 'Silent Revolution.'

The CID and FCID are chasing behind Sil Redi, Rajapaksa monuments and Daisy Archchi's 'Menik Malla', while numerous cases of billions squandered by former scoundrels, looted and hoarded in Dubai, Cyprus, Ukrain, and Swiss Banks remain intact and unrecovered: The murders, disappearances are swept under the carpet too.

The message they convey appears to be, "In the event of a change, please ensure not to touch on Multi-Billion [if not Trillions] Bond Scam, and other scandals.

Ministry of Agriculture continues to pay 21 million a month for an office building that is incomplete, which they do not occupy.

A Supplementary Estimate for the Ministry moved recently included some millions to cover Rents & Local Taxes for its offices. Highways and Higher Education pays 56 co-ordinators at 65,000/- a month. This, however, was explained in Parliament by both the Minister himself and the PM, who said "They are our supporters who helped us to make the January 8 'Silent Revolution' a success!'
Let me get back to the by-gone days when this country was governed by gentlemen politicians, their dignity and decorum in consecrating the legislator by burning midnight oil when discussing an important piece of legislation before them; the famous marathon sessions. [To be fair by the UPFA men, just before the 2015 General Elections they broke rest one night within the Chamber in defence of their deposed leader; they even left behind some empty Vat 69s in the process—desecrated the revered House?].

One of the participants in that all-night thamasha, now a Yahapalana Minister later quipped, "Why if the UNP could hoard rice at the Mattala International Airport, what is wrong in leaving some Scotch empties there?"

Those Marathon Sittings in the 1960s
Marathon sittings of the House takes place when there is an urgent business to be transacted. Generally, it is for the consideration and early passage of legislative measures that such meetings are summoned.

Subjects that come up under these circumstances are naturally of a controversial nature; thus Members of the Government, as well as the Opposition benches, are always on the alert.
An all night sitting, therefore, particularly the post-prandial part of it, seldom fails to provide an incident which results in the chair having to intervene and a member having to be asked to withdraw from the House or having to be named.

On Monday, 27 November 1967, exactly 50 years ago, the debate on the Monetary Law [Amendment] Bill was introduced to give legislative sanction to Government's decision to devalue the Rupee which lasted non-stop from 10o'clock in the morning till 8.30 am the following day.

Allowances and Benefits of our MPs

A Member of Parliament receives a salary of Rs 54,285 paid monthly through Parliament, while Ministers, Deputy Ministers and State Ministers receive a salary applicable to their grade from the particular Ministry.

In addition to the monthly salary, MPs are entitled to allowances. MPs who do not hold a Ministerial appointment, would receive an additional entertainment [Perhaps to entertain the voters] allowance and a drivers' allowance.

In addition, each MP is entitled to an office allowance of Rs. 100,000, telephone allowance of Rs. 50,000 and transport allowance for personal staff of Rs. 10,000 for four personal staff to office per month.

At the start of each term an MP as an allowance to purchase office equipment such as a copier and fax machine, and computers. They receive free postage facilities worth Rs. 175,000 annually.
In addition a Rs. 100,000 Special allowance to make donations for funerals and other functions in the electorate, a recent introduction well accepted by the entire 225 in unison.

Based on the distance from Parliament to their electoral district, each member is entitled to a fuel allowance and a duty free permit to import a vehicle under their name.

Members from constituencies from outside Colombo receive a housing allowance to rent a house. In addition, MPs and their families have exclusive use of the General's House, holiday bungalow in Nuwara Eliya.

Members are entitled to subsidised meals members in dining area at the Parliament complex.
In addition, young members without higher educational qualifications, obtain direct admission to the Sri Lanka Law College without sitting for the entrance examination.