---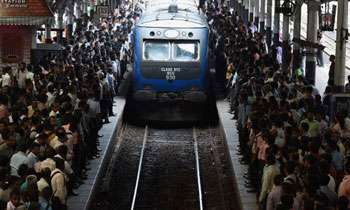 The Railway Technical Services Trade Union Committee (RTSTUC) yesterday said that they would launch a work-to-rule campaign from Sunday (22) midnight.
Speaking to the Daily Mirror, Union's Secretary Kamal Pieris said that the Sarath Amunugama Committee had not come up with solutions to their problems.
A four-member ministerial committee headed by Minister Sarath Amunugama was appointed on December 13, 2017 by President Maithripala Sirisena to look into the grievances of railway employees.
However, the union said non of their demands were fulfilled, including the salary grievances of railway engine drivers, guards, station masters and engineers.
The Railway Technical Services Trade Union had agitated for a salary increase of 12% for 12,000 rail workers, including casual workers and substitutes.
Therefore, the RTSTUC had decided to launch the work-to-rule campaign from Sunday until the demands were met. (Chaturanga Samarawickrama)