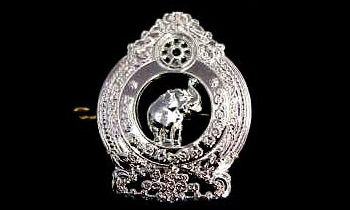 Special Protection Division DIG K.E.R.L. Fernando has been promoted as Senior DIG with effect from April 22, Police said.
He was promoted by the National Police Commission on the recommendation of IGP Pujith Jayasundara.
Meanwhile, an SP, an ASP, two Chief Inspectors and an IP have been transferred on the basis of service requirements.
SP W.J.N. Senaratne of the National Police Academy in Katana was promoted as Director, Legal Division while ASP P.G. Darshana of the Legal Division has been transferred to the Katana National Police Academy.
CI G.M.A. Maheenkanda of the Crimes Division has been promoted as OIC of the Thalangama Police Station while Chief Inspector N.A. Samanthi Marambe of the Crimes Record Division (CRD) has been promoted as OIC of the CRD and IP L. Weerasinghe of the Colombo Fraud Investigation Division has been appointed as the OIC of the Kalutara North Police Station.(Darshana Sanjeewa)