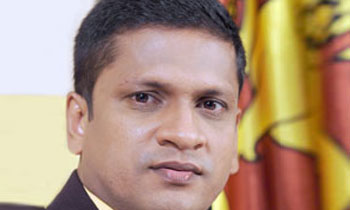 United People's Freedom Alliance (UPFA) Gampaha district MP and Deputy Minister of Home Affairs Nimal Lanza resigned from his ministerial portfolio today.
The Deputy Minister told Daily Mirror that the letter of resignation was sent to the Presidential Secretariate this morning.
He said that he had decided to resign from his ministerial post due to several reasons and he would announce those at a media briefing soon.
However he said that he will remain in his party and support the Sri Lanka Freedom Party (SLFP).(DS)