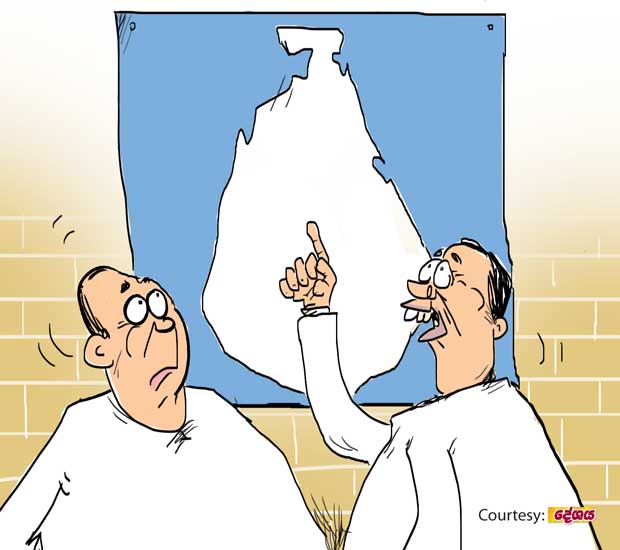 Most Diyawanna members usually trade barbs across the floor during debates in the chamber, but when meeting in the council lobby, they greet one another cordially and exchange light-hearted banter forgetting party differences.

The main topic that Diyawanna members from both sides discuss at their lobby encounters these days is the possible pole-vaults from one side to the other. The other day at such an encounter, a government member addressed several JO members in a derisive tone: "You people keep harping that there are a number of members from the government members set to cross over to your side. But do you know that there are at least five JO members about to join the government ranks?"
"This is what you people have been saying all along," an opposition replied. "If you are so sure, name them!" he challenged.
"I don't like to name them. But I can name the district they come from so that you can guess correctly who they are!"
"Okay, name the districts!"
The government member mentioned the districts Matara, Mahanuwara, Galle, Anuradhapura and Kalutara. "They assert that would like to join the government for they have realized the need of a national unity government at this grave hour for the nation and while taking such a high moral ground, they insist in the same breath that they be given some responsible portfolios," the government member said.
"And they are only waiting for the Green signal!" another government member interposed with a loud guffaw.