---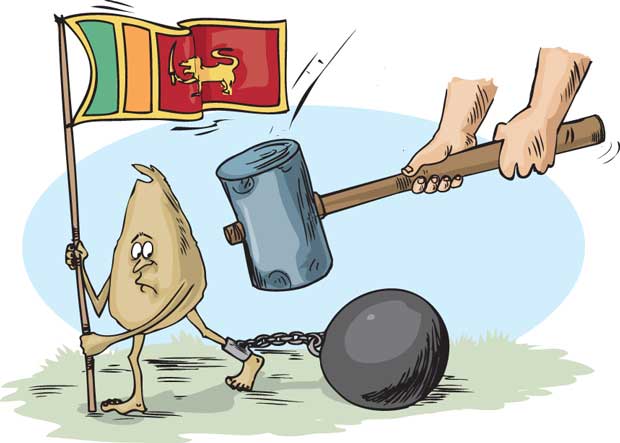 As we begin February today, what we remember most is Independence Day on February 4 and it is more significant this year because it is the 70th anniversary. In addition we are amid an intensified campaign for the February 10 elections to 341 Municipal, Urban councils and Pradeshiya Sabhas. We hope the results will help bring about more political freedom and democracy and sustainable development to carry us towards a peaceful, just and all-inclusive society.

The United National Party's founder-leader D.S. Senanayake was the first Prime Minister of independent Sri Lanka. The UNP was in office till 1956 when the Mahajana Eksath Peramuna's S.W.R.D. Bandaranaike, who broke away from the UNP in 1951, was elected Prime Minister. Later the MEP also broke up and the Sri Lanka Freedom Party (SLFP) went it alone. Since then the SLFP, most often with coalition partners ruled the country for 36 years, while the UNP ran the government
for 29 years.

It was only in August 2015 that the UNP and the SLFP came together for the first time since independence to form the national unity or consensus government headed by President Maithripala Sirisena and Prime Minister Ranil Wickremesinghe. The Prime Minister has repeatedly said the National Unity government will continue until at least till 2020 or even 2025 though the two parties are contesting separately at the local council elections. After the Cabinet meeting on Tuesday, the SLFP General Secretary Duminda Dissanayake, known to be close to the President, also said the national unity government would continue till 2020 despite division and disputes on various issues.

As we do on New Year's Day and on other important occasions, Sri Lanka's people need to reflect deeply and make some Independence Day resolutions. First and foremost we need to make a resolution to put the country first and work for the common good of all people of all religions and races, especially for the millions who are caught up in a poverty trap to which they have been pushed by a selfish and wicked society not only in Sri Lanka but all over the world.

Another Independence Day resolution could be a commitment to get involved actively in non-party political issues such as poverty alleviation, the battle against climate change and peaceful resolution of conflicts through dialogue instead of resorting to violence or war.

As for poverty alleviation we need to make a commitment to the hallowed principle of Alpechchathawaya or a simple and humble lifestyle which has been practised in our country for thousands of years. We need to learn to manage with our basic needs instead of desiring what others have. By doing this we will be saving more so that we could share more with those in dire need.
Sri Lanka is a paradise island where hundreds of different varieties of vegetables, fruits and grains are grown, though during the past two years severe drought and floods caused shortages and other problems in the agriculture sector. In 2016 President Sirisena launched a mission for Sri Lanka to grow our own grains, vegetables and fruits in an eco-friendly way without using imported toxic fertilizers or preservatives. Another fruitful independence day resolution would be for families to cultivate home gardens beginning even in a small way.

If we reflect deeply there are many more Independence Day resolutions we could make for the common good of our country and all our people. Then Independence Day will have a meaning that goes beyond the traditional parades and other ceremonies.