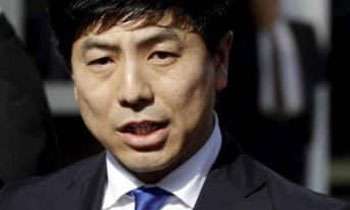 State Minister for Foreign Affairs of Japan, Kazuyulci Nakane will visit Sri Lanka from August 28-30 to participate in the commissioning ceremony of the patrol vessels donated from Japan to Sri Lanka.
The Japan Embassy stated that during the visit, Nakane will call on Prime Minister Ranil Wickremesinghe and hold meetings with other Sri Lankan government leaders to further promote bilateral relations between the two countries.
The Japanese Government donated the two vessels to Sri Lanka under the Grant Aid of Government of Japan.
The Embassy said the two patrol vessels will be handed over to the Sri Lanka Coast Guard on August 29 at the Colombo Port and will be utilized to improve maritime safety and strengthen control of the maritime borders of Sri Lanka.