---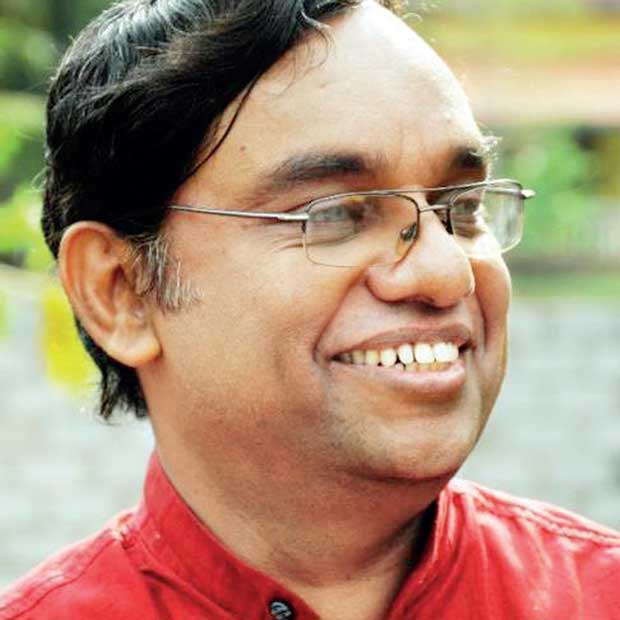 My patients' living conditions forced me to enter politics
when I went around Colombo,I witnessed a hell
This is the most disciplined, non-corrupt party, which a person like me could join
We can't believe what they have been doing with the money they collect as taxes
We as the JVP are targeting to establish full power in 2020
To be productive and efficient, a person needs to be healthy and educated
With the Local Government Elections looming around the corner, the need to elect the right candidate to power is quintessential. With Colombo being a major business capital that attracts investments and promotes tourism, the Mayor of Colombo is entrusted with the major

responsibility of maintaining a corrupt-free environment favorable for its citizens while ensuring the positive development of the City. In a candid interview with Dailymirror the , Colombo Mayoral Candidate contesting under the JVP ticket Dr. Ranil Jayasena a Gastrointestinal Surgeon by profession explained why he decided to enter politics and also talked about his plans to forge ahead in fighting corruption within Colombo, if elected. Dr. Jayasena started his career as a Gastrointestinal Surgeon at the North Colombo Teaching Hospital in 2001 and was appointed as the first ever G.I Surgeon at the National Hospital in 2009. Following are excerpts of the interview done with Dr. Jayasena.
Q Could you tell us about yourself and why you decided to enter politics?

I'm a Consultant Gastrointestinal Surgeon who retired from service three months ago. Now I'm engaged in private practice. Actually I didn't decide to enter politics, but was forced by my patients to come forward. I treat patients and prescribe treatment. Now I find it difficult to give instructions to patients because many can't follow these instructions due to political problems they face. These issues are all politically motivated and patients have to face them. I will give some examples. One of the main causes for Gastritis is mental stress and I have come across so many people coming with mental stress due to political problems. Actually I have kept this issue in my mind. It has been of concern to me for a long time. When it came to a critical point I was forced by patients to come forward as the candidate. So my decision to enter politics wasn't sudden.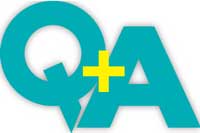 When I treat patients I ask them to have at least three meals a day and drink at least two and half litres of water to prevent themselves from developing gastritis. There were patients from some parts of the country where six people were compelled to share one litre of water among themselves due to the lack of sufficient water. This is a pathetic situation that we came across. There were patients who came to me with mental stress and severe gastritis despite being non alcoholics, nonsmokers in addition to not being frequent drug users. Nevertheless, they were experiencing severe mental stress irrespective of race and social class and this stress was linked to politics.

There were judges who suffered from severe gastritis because of the pressure they had to face from higher authorities in politics; who forced them to leave the country eventually. There were Catholic and Buddhist priests who had so many problems due to political pressure. I felt very sorry for our people and what these politicians have been doing to ruin this country. When the elections were declared I was invited to contest as the Colombo Mayoral Candidate. However before accepting the invitation, I discussed this with my family members and toured around Colombo to see whether I could do something. Through my patients, I came to know about the situation in Colombo to some extent. But when I went around Colombo, I witnessed a hell amidst the beautiful buildings. It was a pathetic situation and I saw blocked drains, collected garbage and flies and mosquitoes infesting the place. I saw small houses accommodating nearly six to seven people, where its members were sleeping according to a roster. Some houses were void of electricity. These people need to be provided with adequate accommodation and health facilities. However, nothing has been done to this effect.

Q Why did you choose to contest as the Colombo Mayoral Candidate under the JVP ticket?

This can be answered very easily. There were only two major parties that were ruling this country for seventy years; UNP and SLFP. With the SLFP broken into two factions, now we have a corrupt triangle formed by UNP, SLFP and SLPP. This corrupt triangle is full of corruption, scam and fraud. If you watch the T.V, listen to the radio or read a newspaper, you may notice that these are the words that are frequented by them.

The only major party exclusive of this corrupt triangle is the Janatha Vimukthi Peramuna (JVP). This is the most disciplined, non-corrupt party, which a person like me could join. Fortunately there is at least one party for a person like me to join.

Q It is believed that there was a lot of corruption, fraud and waste going on in Local Government Councils. If appointed as the Mayor of Colombo, what measures would you take to fight corruption?

Hopefully, I will have a good theme to work on and if members of the JVP are selected in large numbers to councils (who are all non corrupt), I can give a real assurance to the country that the fight against corruption will continue. Most of the unresolved problems in the Colombo Municipal area have risen due to waste and corruption. There is no doubt about that because annually they collect 15.8 billion as taxes. We can't believe what they have been doing with the money they collect as taxes. Among the various things people say regarding this, some say that this money is spent on certain officers to travel abroad. There are also stories that some people are involved in the casino industry and in gambling. These officials spend excessive amount of money to entertain their relatives by giving them contracts and offering tenders to friends and relatives. However, these are facts that people say that are yet to be verified.

If I am appointed, I will put a full stop to all this corruption and will have a very transparent and non-corrupt policy where there will be no opportunity to waste money. We will take the responsibility of developing the Colombo city and where necessary, we can give contracts on tender basis.

Q Do you believe that the country needs a new political culture?

Definitely. That is why we are trying to change the prevailing culture. We ask people to extent their support to us in order to establish a firm foundation in local councils. We as the JVP are targeting to establish full power in 2020 and this is only the foundation. As a person (reference is made here to the writer) engaged in media, don't tell me that it is not possible. This is certainly possible. What we want is for people to understand and change their attitudes. People have been in a pseudo -sleep. This means that we are not really asleep, but we are pretending to be asleep. When a person pretends to be sleeping, it is difficult to wake him up, nevertheless they can hear us. Contrarily, it is easier to reach the person who is really asleep although he can't hear us. I think that people are in a pseudo-sleep where they can hear what we are saying and now they are slowly reaching us. Now we are giving them the real message to see whether they can understand the real situation in this country.
As a doctor I have been spending my time with people since the day I began my career; feeling their pulse, listening to their heart beats and reading their minds. Therefore, I understand the real situation of the country. I think I can address our people and get close to them.

Q As a medical professional, what do you think are the drawbacks in the Sri Lankan health care and education sectors?

At the national level there are plenty of issues that we need to address. We are always talking about such matters within the frame of party politics. If you talk, you can't do anything. We have allocated only 1.3 percent for education from the Gross National Product and 1.9 percent for health. Discussing everything within this framework is not possible and this is not the policy of the JVP. We are going to talk within a different background with an allocation of at least five percent for education and six percent for health. Within this frame, we can do many things.

If we assume power we give priority to these things because this constitutes the heart and brain of this country. If so, it's not difficult to develop this country. To be productive and efficient, a person needs to be healthy and educated. The education system has been put in a mess by these Governments and there is no significant development in students. As a doctor I have seen many cases where children are diagnosed with obesity, hypertension and diabetes. This is also partly due to this irregular education system where children tend to skip meals due to the number of tuition classes they are burdened with. These children get fat due to the lack of sufficient time to engage in an exercise or sport leading into various health problems at a later stage. Non communicable diseases such as diabetes and hypertension will deteriorate their health. \
What we want is for people to understand and change their attitudes. People have been in a pseudo -sleep. This means that we are not really asleep, but we are pretending to be asleep. When a person pretends to be sleeping, it is difficult to wake him up

On the other hand, we can't manage the number of beds in the hospitals. The National Hospital has 3,500 beds, but the daily occupancy of beds is about 1,500 beds. This means that everyday there are about 1,500 vacant beds in the hospital, but there are so many wards with a shortage of beds where patients are forced to either share the beds or sleep under the bed or in the corridor. They can't even properly manage the beds in the hospital. The rulers should be held responsible for these problems.

Q Colombo is a city that attracts a lot of investment and is also a tourist destination. Taking these facts into account, the need to maintain city beautification is also very important. What would you do to achieve this goal if elected?

Beautifying the city is very important. However, if I become the Mayor of Colombo, I will definitely give priority to the alleviation of the poor peoples' lifestyle, which is in a very pathetic situation. What is the point in beautifying only the city when the lifestyle of these poor people have not improved for the better? Beautifying the country is not a difficult thing to do, but improving the quality of life of these people is more challenging and important comparatively. These measures should be carried out in a parallel manner. As for beautifying the city, first we should focus on the proper disposal of garbage. We should address the practical problem related to garbage disposal in order to maintain city beautification.

Q What do you think are the burning issues within Colombo that need to be solved immediately?

The burning issues that need to be solved soon include proper garbage disposal, prevention of floods and the dengue epidemic. Also proper living conditions should be given to people and blocked drains should be reconstructed. Measures should be taken to avoid the risk in areas vulnerable to earth slips. Improving the condition of poorly constructed byroads is also very important.

Q What are your views regarding the new electoral system?

There are both pros and cons regarding the new electoral system. The pros are that there is a person elected to the ward who will be held responsible for the work carried out in the area. So the people have the advantage of identifying and getting the work done through the elected individual. Also, there is an improvement in terms of female representation and I think that they also should be given an opportunity to be represented. However I think the number of council members are high which is a disadvantage because the Government will have to spend more money on them. However, the number of members elected through JVP will not be a burden to the country because our people are not corrupt.

Q How confident are you of being elected to office under the new electoral system?

I cannot predict the future and my real motive is to convince people of the prevailing problems in the country. I want our people to have confidence in us and extend their support to us and we will help them in return. Beyond this point, I have never thought of anything else.

Q JVP's theme at the Local Government Elections is 'Power to build villages and defeat corruption'. How do you view this slogan and how does JVP plan to achieve this goal?

Our goal is to have a very transparent and non corrupt administration. This also includes our vision to have a clean and green city in addition to providing an excellent service to the masses.